Crimp, Pinch, and Jam: Enhancing My Rock Climbing Grip with MonkaGrip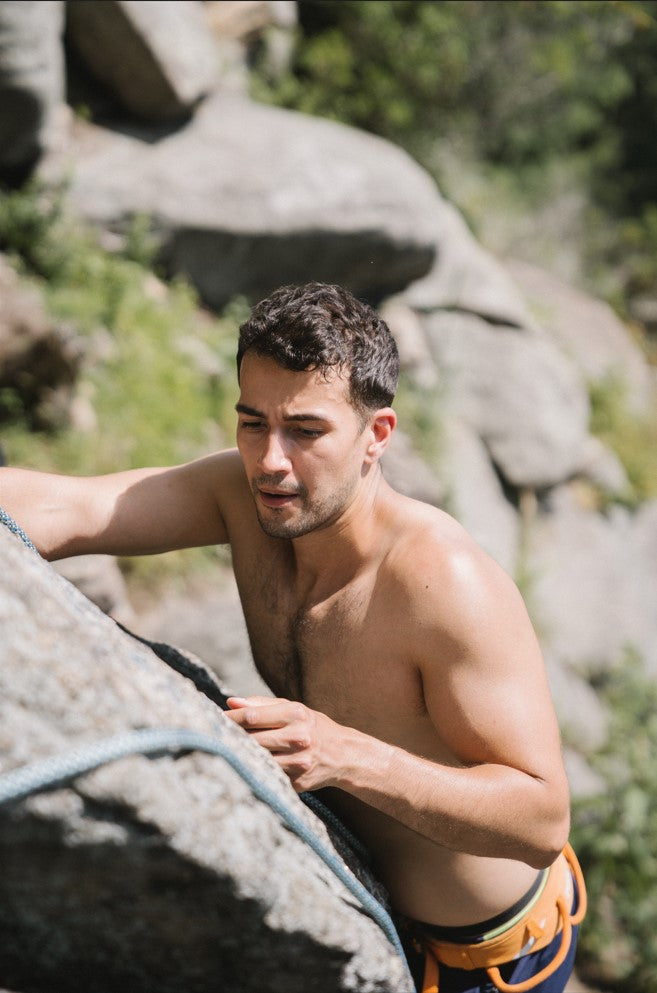 Crimp, Pinch, and Jam: Enhancing My Rock Climbing Grip with MonkaGrip
Introduction
As a rock climbing enthusiast, I've always been on the lookout for ways to enhance my grip. Whether I'm crimping on tiny edges, pinching a sloper, or jamming my hand in a crack, a solid grip can make the difference between sending a route and taking a whipper. That's where MonkaGrip Liquid Chalk comes in.
The Magic of MonkaGrip Liquid Chalk
MonkaGrip Liquid Chalk isn't your average gym chalk. It's a game-changer in the climbing world, providing a superior grip that traditional chalk just can't match. Here's why it's become a staple in my chalk bag:
Superior Grip: MonkaGrip Liquid Chalk provides an unrivaled grip, making those tricky crimps and pinches feel more secure.
Long-Lasting: A single application of MonkaGrip lasts for my entire climbing session, so I can focus more on my moves and less on re-chalking.
No Mess: Say goodbye to chalk dust clouds. MonkaGrip is easy to apply and leaves no residue on the rock or my gear.
MonkaGrip in Action: Crimping, Pinching, and Jamming
MonkaGrip Liquid Chalk has been a game-changer for my climbing, especially when it comes to crimping, pinching, and jamming. Here's how:
Crimping: MonkaGrip gives me the extra confidence I need to bear down on those tiny crimps.
Pinching: With MonkaGrip, those slippery slopers and pinches feel more secure, allowing me to make moves I wouldn't have attempted before.
Jamming: MonkaGrip provides the perfect amount of friction for jamming, making those crack climbs a little less intimidating.
Conclusion
MonkaGrip Liquid Chalk has been a game-changer for my rock climbing. It's enhanced my grip, boosted my confidence, and allowed me to push my limits on the wall. Whether you're a seasoned climber or just starting out, I highly recommend giving MonkaGrip a try. It might just be the secret weapon you need to send your next project.