From Bouldering to Trad Climbing: My Journey with MonkaGrip Liquid Chalk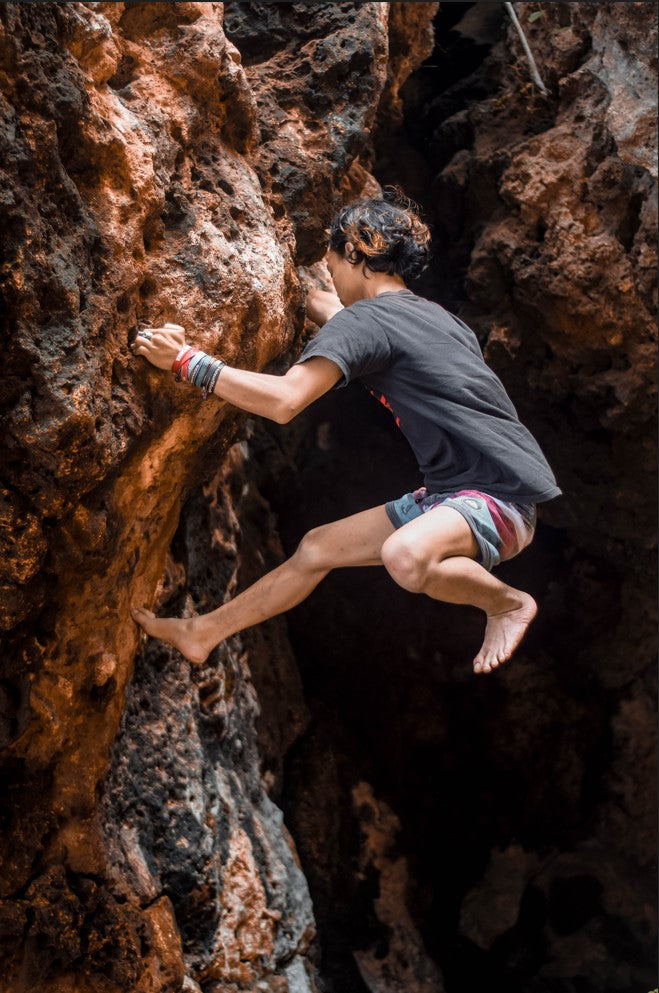 From Bouldering to Trad Climbing: My Journey with MonkaGrip Liquid Chalk
Introduction
As a climber, I've always been drawn to the challenge and adventure of scaling new heights. From bouldering to trad climbing, each discipline offers its unique thrills and challenges. One constant throughout my climbing journey has been MonkaGrip Liquid Chalk. It's been my trusty companion on the rock, enhancing my grip and boosting my confidence.
The Versatility of MonkaGrip Liquid Chalk
MonkaGrip Liquid Chalk isn't just for the gym. It's versatile and effective for all types of climbing. Here's how it's enhanced my climbing experience across different disciplines:
Bouldering: MonkaGrip provides the perfect grip for those tricky boulder problems, making it easier to stick those dynamic moves.
Sport Climbing: With MonkaGrip, I can focus more on my route and less on re-chalking, making those long sport routes feel a bit less daunting.
Trad Climbing: MonkaGrip's long-lasting formula is perfect for those long multi-pitch trad routes, providing a reliable grip when I need it most.
MonkaGrip: A Game-Changer for Climbing
MonkaGrip Liquid Chalk has been a game-changer for my climbing. Here's why:
Superior Grip: Whether I'm crimping, pinching, or jamming, MonkaGrip provides a superior grip that traditional chalk just can't match.
Long-Lasting: A single application of MonkaGrip lasts for my entire climbing session, so I can focus more on my moves and less on re-chalking.
No Mess: Say goodbye to chalk dust clouds. MonkaGrip is easy to apply and leaves no residue on the rock or my gear.
Conclusion
From bouldering to trad climbing, MonkaGrip Liquid Chalk has been a constant companion on my climbing journey. It's enhanced my grip, boosted my confidence, and allowed me to push my limits on the rock. If you're looking for a reliable, mess-free, and long-lasting chalk solution, I highly recommend giving MonkaGrip a try. It might just be the game-changer you need for your climbing adventures.