Liquid Chalk for Powerlifting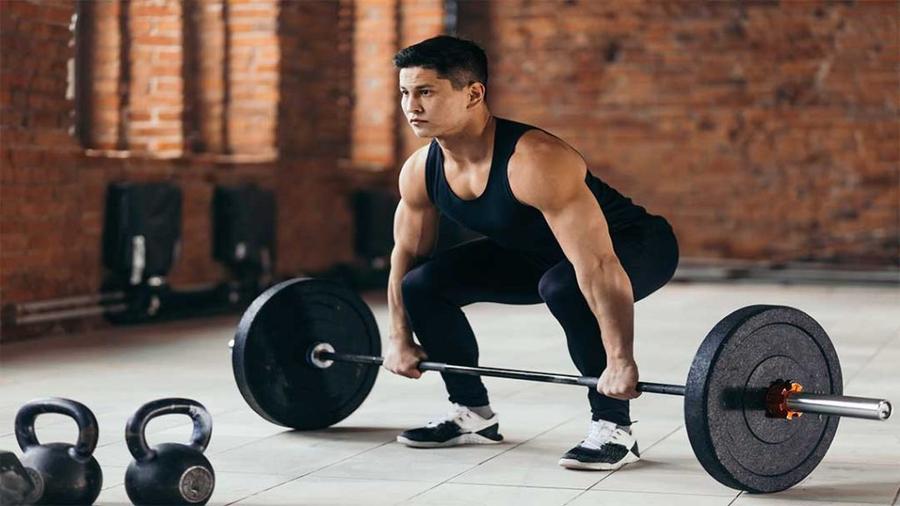 How does liquid chalk work?
Liquid chalk is a compound consisting mostly of magnesium carbonate and isopropyl alcohol. After liquid chalk dries on your skin, it forms a membrane on the outer surface of your skin, causing your grip to become stronger and prevents your skin from sweating due to the antiperspirant properties liquid chalk contains.


Why is Liquid chalk a good choice for Powerlifting?

Liquid chalk is a better choice than regular chalk for powerlifters who don't want to make a mess while working out and for those who don't want to reapply regular chalk between sets.

Because liquid chalk lasts for so long, you only have to apply liquid chalk once every 20-30 minutes! This can speed up your workout (unless you take 15 minute breaks in-between sets like most powerlifters).

Liquid chalk is a great substitute for regular chalk for those powerlifters who work out in commercial gyms who don't typically allow regular chalk to be used (because of the mess). With liquid chalk, you'll be able to use chalk in any gym you visit because of how mess-free it is to use!

Is Liquid chalk better for Powerlifting?

Liquid chalk is an amazing choice for those looking to hit higher deadlift PR's because of how intense it works it's way in to your pores. Liquid chalk is objectively a better choice for powerlifters than regular gym chalk because of how effective it is and how important it is to keep your grip dry consistently. A sweaty grip can be incredibly dangerous for anyone hitting massive PRs, that's why getting liquid grip for powerlifting is a no-brainer.

The only thing that will fail before your liquid chalk won't be your grip, it'll be your body or your mind, instead.




Best Powerlifting Lifts to Use Liquid Chalk for?

The top two powerlifting lifts for liquid chalk will no doubt be deadlifts and bench press.

Deadlifts

When you're looking to hit that new deadlift PR and the last thing you want to fail is your grip, you won't have to worry with MonkaGrip. You'll love the extra 15-20lbs you're able to put on with our patent-pending liquid chalk! Your grip will be the last thing to fail!

Bench Press

When you're doing a high-volume or a low-volume bench day, MonkaGrip will bring your grip up to par. When you're on that 13th set of high-volume bench and your hands start getting sweaty, you won't have to worry after throwing MonkaGrip on your paws!

If you want to bring your powerlifting game to the next level and ensure your grip doesn't fail, check out MonkaGrip!